30" f/3.3- C30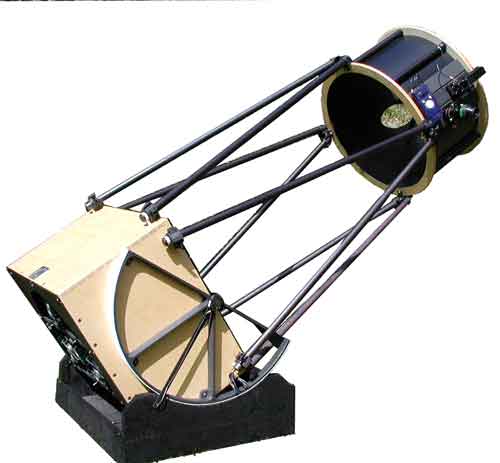 Want a truly monster Dobsonian telescope, but not a monster ladder? Our C30 f/3.3 telescope is for you!
With an eyepiece height of only 92", many people will only need 2 steps up at zenith. We shaved every possible inch off the height of this instrument and have produced a telescope over 3 feet shorter than our competitor's 25" scopes. In fact, the C30 is shorter than most of our competitor's 22" scopes!
The C30 of course features amazing, wide field views courtesy of Kennedy Optics.
Easily moved and set up by one person. Leave it assembled in the garage and roll it out for instant use.
Of course at no extra charge, the C30 comes with:
Feathertouch 2 speed focuser with deluxe adjustable base
Newly redesigned HD Astrosystems Secondary Holder
Spherical Bearing 27 Point Mirror Cell
1/8th wave Secondary Mirror
Rip-stop Light Shroud
10" Pneumatic Tires
Scratch-proof Roadex Rocker Box Covering.
Eyepiece height at zenith = 92"
706 square inches of aperture !
A = 39"
B = 40"
C = 28"
D = 37"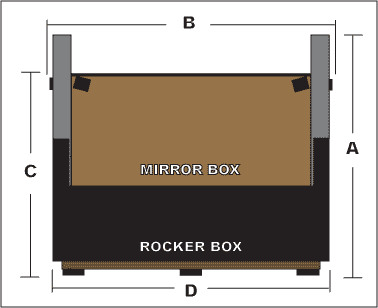 Swing Radius = 74"
Truss Length = 59"
Overall height = 103"